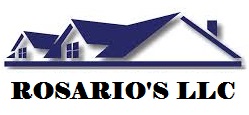 ROOFING, CONSTRUCTION & REPAIRS
LICENSED - BONDED - INSURED
ROC 280651, ROC 284181

In these uncertain times, Rosario's is committed to protecting your investment by providing a quality product and service at a fair price. Rosario's services private homes, HOAs, businesses, property MGT companies and real estate agents.
We service Tucson, Green Valley, Oro Valley, Sahuarita, Vail and surrounding areas.

Planning to have a garage sale? Ensure its success with these preparation guidelines!
http://www.westernconstructioninc.com/preparing-for-a-garage-sale
Thank you to all of the kids at their NY-based youth center for sharing this with us.
Good luck with your sale, kids!
Your community is unique, and you deserve a personalized, professional approach to
HOA management that will not only protect but enhance its value.